JBL MS-8 (DIGITAL SOUND PROCESSOR)
Mô tả sản phẩm
KEEP YOUR FACTORY STEREO AND TRANSFORM YOUR SOUND
Is your car's "premium factory sound system" pumping out less-than-premium sound? The JBL MS-8 System Integration Digital Processor is a powerful tool for improving the sound in your vehicle, especially if you want to keep your factory stereo or enhance a premium factory system with multiple sets of speakers.
---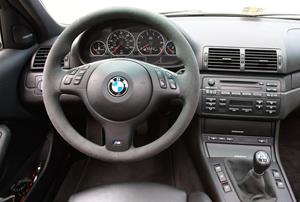 You can use the MS-8 to improve the sound while keeping your dash pristine.
WHAT IS IT FOR?
Imagine hearing every note of your favorite music as if you were sitting inside a concert hall. The MS-8 transforms your car stereo setup into an exquisitely balanced, full-bodied audio system, perfectly tuned for every seat in your car. And it's not just for improving your factory stereo's sound — it'll make an aftermarket system sound better, too.
---
SET IT UP, LET IT DO ITS THING
Using a clever headset microphone that takes your ear positions into account, the MS-8 equalizes and time-corrects your audio output automatically so the sound from all speakers reaches your ears at the same time.
Installation note: The MS-8 is not a plug-and-play processor — it requires grabbing 12-volt power, and making speaker level connections similar to installing an aftermarket amplifier. In fact, we don't recommend this installation for a beginner. And once you've got it installed, a bit of tweaking will probably be needed to deliver the sound and imaging you're after. Of course, if you get stuck while installing or tweaking the MS-8, our Tech Support can assist you.
---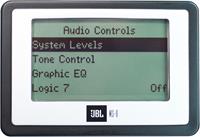 The included LCD display puts system adjustments at your fingertips.
POWERFUL EQUALIZER LETS YOU TWEAK THE SOUND TO YOUR TASTE
Once your system's calibrated, the MS-8 features a 31-band equalizer for sound tweakers who appreciate manual control over the overall tone of the music. You can store up to five favorite EQ curves to optimize the sound for different sources or styles of music. Mount the included LCD display in a convenient place so you can keep your eye on your settings.
---
BUILD YOUR SYSTEM
The MS-8 can drive up to eight speakers with its built-in amp, and it uses advanced Logic 7 circuitry to transform your 2-channel stereo into a realistic 5.1 or 7.1 surround sound experience for home theater sound on the road. You'll also find 8 preamp outputs to accommodate just about any amplified system imaginable. An auxiliary input lets you plug in your portable music player while cruising.
---
Customer Reviews from Car Audio Online Magazine
"Bass is everywhere, front stage is in the windshield, stereo separation is impressive. No matter the source (FM, Sirius, HDD, iPod, CD) it sounds newly detailed, defined. And the bonuses: no hiss, no whine, no pops. I got goose bumps when I played it for the first time with this sucker."
"THRILLED !!! This thing is awesome! Makes me want to drive."
"The MS-8 opened up the depth tremendously, and locked in center information as well. The staging is pinpoint."
---
PRODUCT HIGHLIGHTS:
automatic equalization and time correction
built-in amplifier (18 watts RMS x 8 @ 4 ohms/30 watts RMS x 8 at 2 ohms)
8-channel preamp inputs and outputs
speaker-level inputs and outputs
realistic 5.1 or 7.1 surround sound from a stereo speaker setup
headset microphone for setup
remote-mount LCD display with 6-meter connection cable
remote control
main unit dimensions: 11-1/2″W x 2-3/16″H x 8-3/8″D